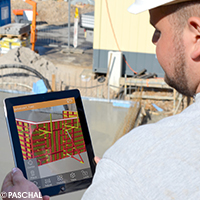 20.08.2019
Ideas and plans become reality with the PASCHAL AR app
In order to optimise processes surrounding formwork planning, alongside BIM, PASCHAL also relies on augmented reality (AR).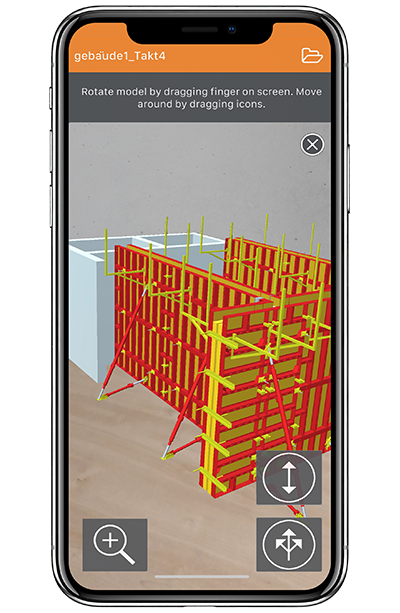 In the construction industry too, visualisation is playing an increasingly important role – thus the safety and efficiency of various processes in particular benefit from such visual models. The integration of augmented reality can make a significant contribution here in the planning and construction process for clients, customers or other parties involved. In this way, for example, augmented reality also enables the mobile presentation of building plans by visualising the project at the individual construction stages.
PASCHAL is also dealing intensively with the current trend. Working together with planitec, a subsidiary of PASCHAL and developer of the BIM-compliant formwork planning software, PASCHAL-Plan light, PASCHAL has used the PASCHAL AR app to make it possible to present the planned formwork solution in original size on an area in real surroundings by means of a smartphone or tablet.
Mobile use of digital models
The PASCHAL AR interface integrated in PPL 12.0 makes everything totally consistent from the 3D formwork model across all process steps through to the construction site. The result in the AR app shows the respective current state of planning – this makes formwork even easier and verifiable for the construction management team according to the current planning.
For the optimal use of formwork
Thanks to the detailed visualisation, the PASCHAL AR app can therefore also be used to illustrate product and user training sessions. It also makes optimal use of the PASCHAL products and increased safety on the construction site possible.
The PASCHAL AR app is available for free in the AppStore.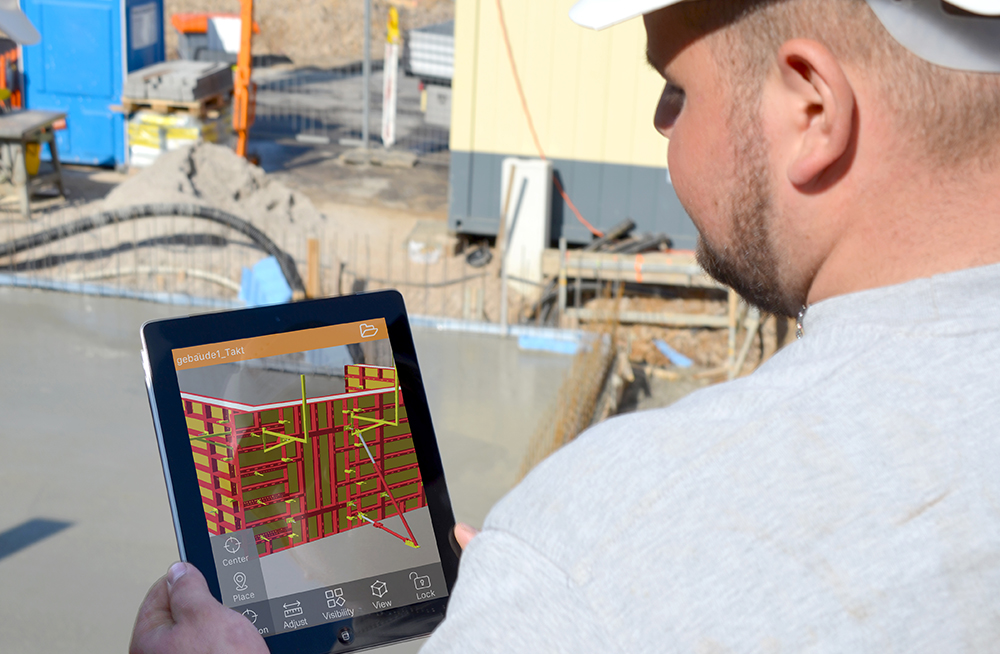 Formwork plans from PPL 12.0 can be presented as a 3D model in original size using the PASCHAL AR app – even on the construction site.
«
Current News