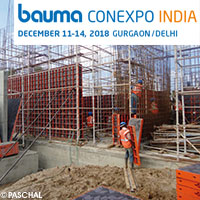 03.12.2018
PASCHAL is appearing for the 4th time at the bC India international trade exhibition
At the bC India exhibition in Gurgaon/Delhi from the 11 to the 14 December 2018, PASCHAL will present its innovative formwork solutions.
PASCHAL, the formwork and shoring expert, will be presenting the practical application possibilities and system diversity of the PASCHAL formwork systems to visitors to this year's bauma CONEXPO INDIA at booth D32 in hall 1.
Upon request, extremely well-trained formwork experts will show visitors to the booth the simple handling and some of the numerous structures and projects that have been completed.
The display will include exhibits from the formwork portfolio that have been used successfully in the Indian market, and also all over the world:
Modular formwork
The Modular universal formwork is preferred for use in formwork for foundations, columns, beams, walls, shafts and pre-cast concrete components. The well-balanced range of elements allows it to be used as both hand-sized and large-size formwork. The modular design principle enables simple and quick handling, even by unskilled labour.
Do you already know PASCHAL's versatile range of services? PASCHAL is the only manufacturer of formwork in India to offer a refurbishment of formwork panels. This service includes the cleaning and removing of old plywood, controlling of welded joints, painting as well as fixing new plywood and sealing with silicone joint filling agent.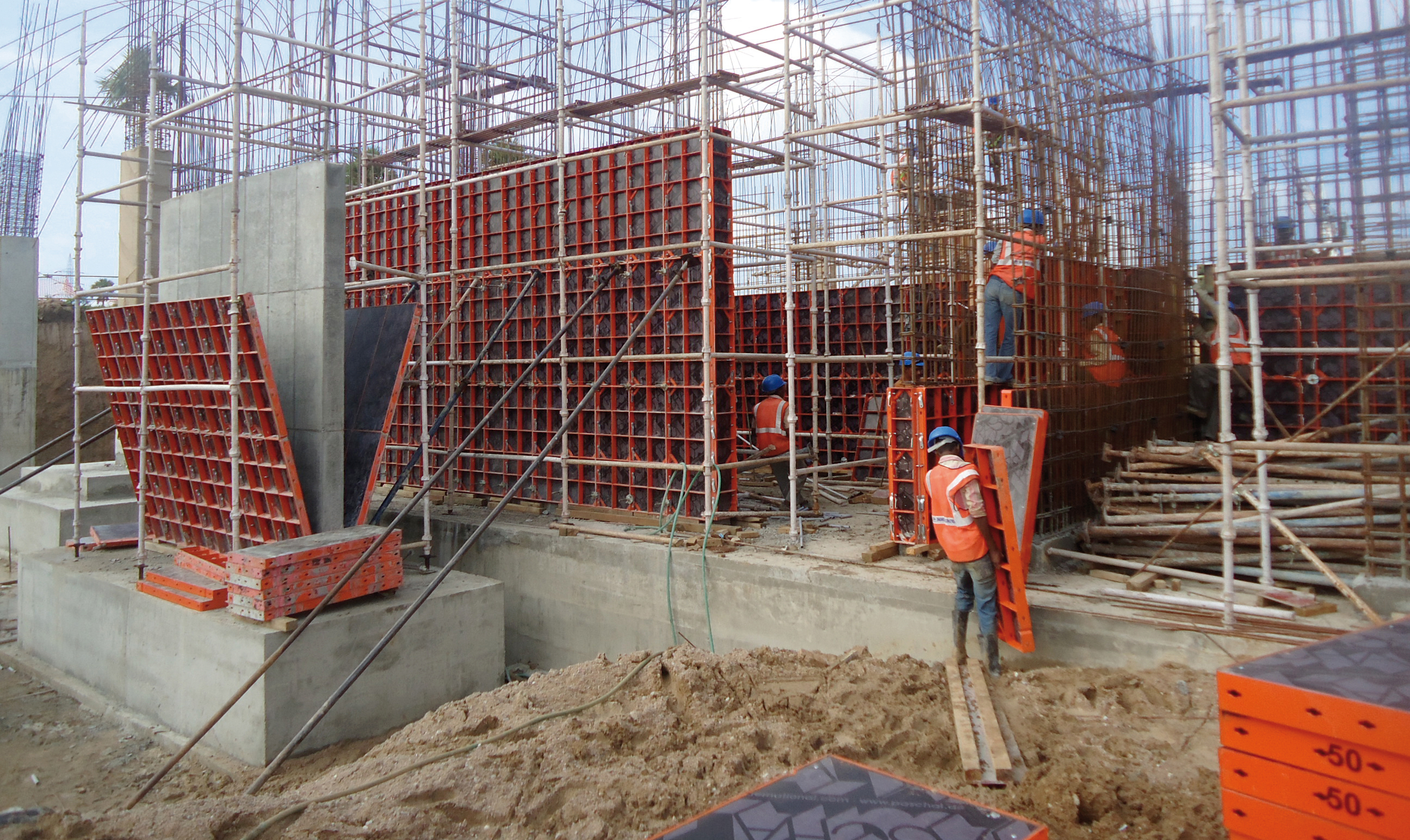 Modular formwork from PASCHAL is the proven universal formwork for systematic formwork according to the modular principle.
Adjustable Modular column form
PASCHAL will also be displaying the adjustable Modular column form as a practical extension to the Modular formwork system at the bC India 2018. The simple windmill principle allows you to form a wide variety of different reinforced concrete columns from just a few individual panels of the adjustable Modular column formwork. Depending on availability and space constraints, the formwork systems can be moved completely by using a crane or can be dismantled into individual components and transported, assembled and dismantled manually.

Both square and rectangular column cross-sections can be built with the adjustable Modular column formwork.
e-deck, the lightweight slab formwork
With its robust but lightweight steel frame, the e-deck can be used anywhere a crane cannot reach. All of our e-deck formwork is compatible with our Modular universal formwork. That means that connections and transitions between wall and slab or beams can be created without difficulty. Even small offsets can be realised with absolute stability using this system.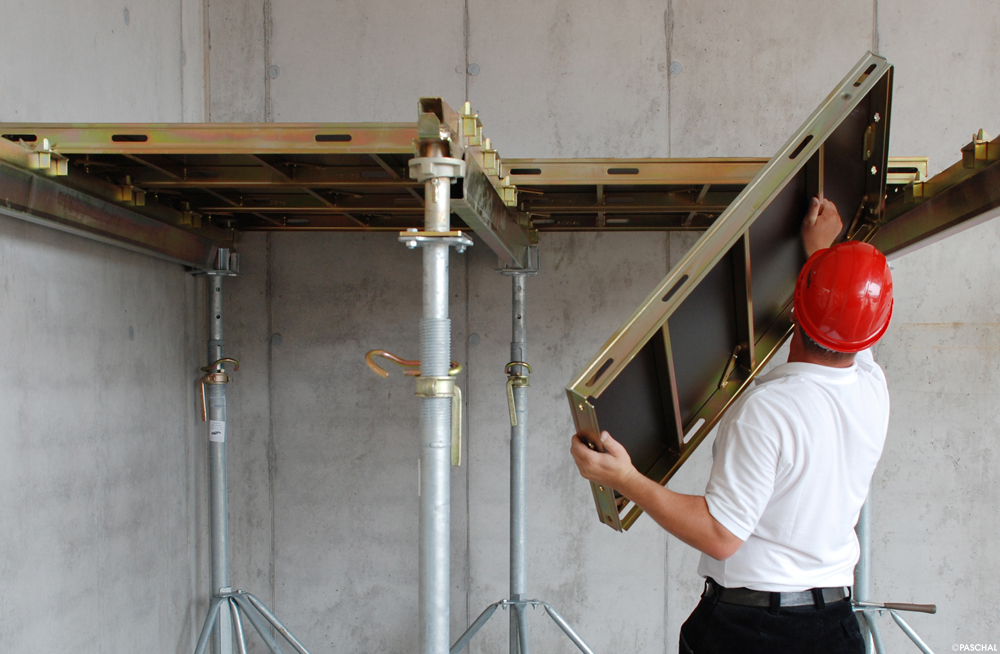 e-deck – an ingenious panel slab formwork with steel frame for uses on sites without crane availability and where aluminium is not an option.
PASCHAL-Plan light 11.0
The formwork planning and warehouse management software PASCHAL-Plan light (abbreviated to PPL) supports every building contractor or planning engineer in large building firms so that the use of formwork can be planned to the very best and the site can be supplied in due time with the necessary equipment available in the warehouse.
Beside a fully automatic formwork planning the new version PPL 11.0 disposes also of an IFC interface. All relevant information about geometry and formwork can be exchanged with other BIM (Building Information Modeling) compatible programs by this interface. The reading in of 3D model data and fully automatic formwork planning with all PASCHAL formwork systems is now a reality and this represents a new feature in terms of formwork software.

Complete formwork planning and warehouse management with PASCHAL-Plan light 11.0.
«
Current News