04.11.2019
PASCHAL for the 2nd time at the Excon trade fair
At the Excon exhibition in Bangalore from the 10th to the 14th of December 2019, PASCHAL will present wall, column and slab formwork as well as new software applications.
The formwork and shoring expert PASCHAL will be presenting the practical application possibilities and system diversity of the PASCHAL formwork systems to visitors to this year's Excon at booth B23 in hall 4.
Upon request extremely well-trained formwork experts with a great deal of practical experience will show visitors to the booth the simple handling and also some of the numerous constructions and projects completed.
The following will be presented and demonstrated at Excon in Bangalore:
Modular formwork
The Modular universal formwork is preferred for use in formwork for foundations, columns, beams, walls, shafts and pre-cast concrete components. The well-balanced range of elements allows it to be used as both hand-sized and large-size formwork. In addition, the modular design principle enables simple and quick handling, even by unskilled labour.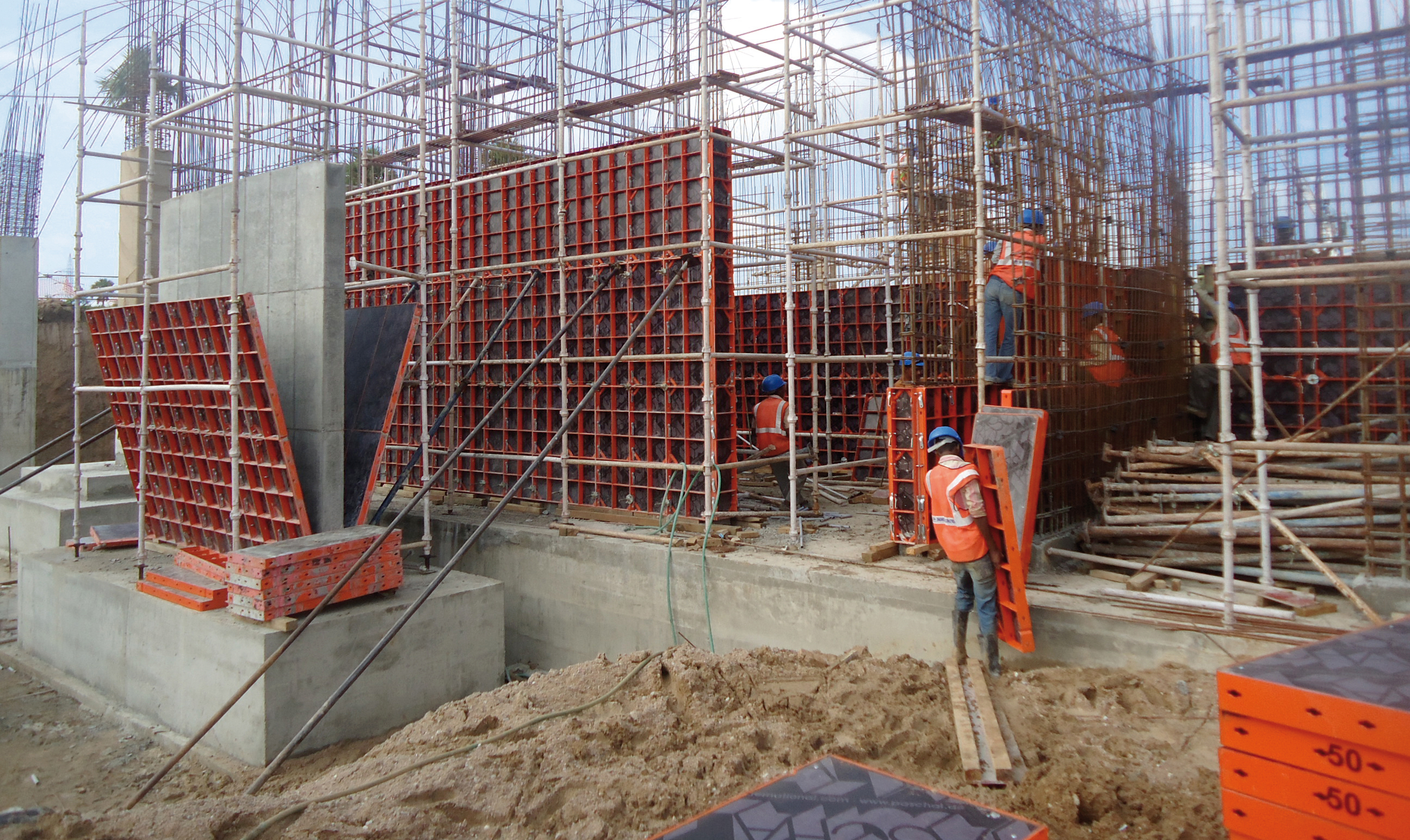 PASCHAL Modular formwork – the tried and tested universal formwork for systematic formwork according to the modular principle.
e-deck
Due to its robust but lightweight steel frame, the e-deck can be used anywhere a crane cannot reach. All of our e-deck formwork is compatible with our Modular universal formwork. That means that connections and transitions between wall and slab or beams can be performed with absolute stability using this system.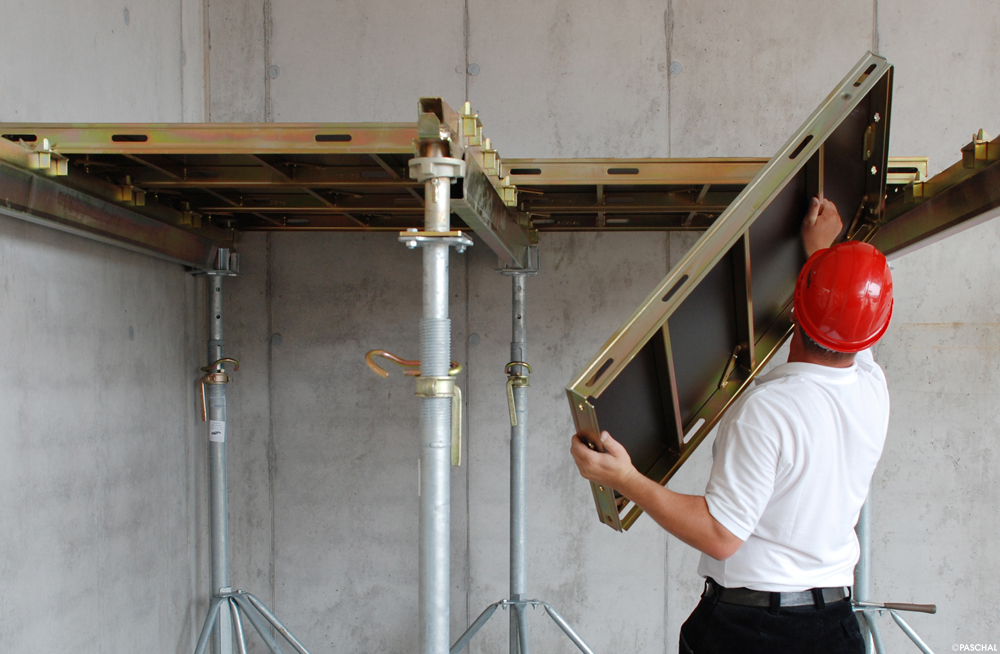 Our e-deck slab formwork is suitable for all applications on construction sites where no crane is available and where an aluminium system cannot be used.
PASCHAL-Plan light 12.0
The formwork planning and warehouse management software PASCHAL-Plan light (abbreviated to PPL) supports every building contractor or planning engineer in large building firms so that the use of formwork can be planned to the very best and the site can be supplied in due time with the necessary equipment available in the warehouse. The fully automatic PPL 12.0 formwork software reads in the BIM data via the integrated IFC interface and generates the ideal formwork complete planning from the data.

Complete formwork planning and warehouse management with PASCHAL-Plan light 12.0.
PASCHAL AR app
In order to optimise processes surrounding formwork planning, alongside BIM, PASCHAL also relies on augmented reality (AR). The PASCHAL AR app makes it possible to present the planned formwork solution in original size on an area in real surroundings by means of a smartphone or tablet. The result in the AR app shows the respective current state of planning – this makes formwork even easier and verifiable for the construction management team according to the current planning.

Formwork plans from PPL 12.0 can be presented as a 3D model in original size using the PASCHAL AR app – even on the construction site.
«
Current News