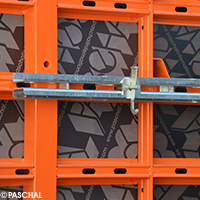 03.09.2019
The new multi-waler – a lightweight
The formwork expert, PASCHAL, presented the new multi-waler at bauma 2019, which can be used as an extension post and as universal waling.
With the new multi-waler, PASCHAL is introducing a further development of the familiar combination rail to the market. The multi-waler can be used for stiffening a bracing of panels, for filler pieces and corners, as well as for stop ends and as a slab stop end bar and can be used with all PASCHAL formwork systems.

The new multi-waler consists of a double rail with holes. This makes it possible to fix the multi-waler specifically to formwork or plywood.
The PASCHAL multi-waler impresses thanks to its light weight and longevity
The new product combines several benefits: at less than 17 kilogrammes the new multi-waler is a lightweight, thus enabling improved handling on the construction site.
In addition, the separate clamping pieces ensure even easier storage and transport, as the bars can be stacked next to and on top of each other, thus saving space. The multi-waler is not linked to a particular fastening piece, however, but instead can be combined using various fastening options, such as LOGO clamping parts, waler supports or hook heads.
For a longer service life, the multi-waler is hot-dip galvanised to give it a robust and permanent coating.
Additional advantage: the new clamping parts are not linked to the multi-waler in their use. They are also suitable for squared timbers with a height of 10 cm, which can therefore be easily clamped onto the formwork.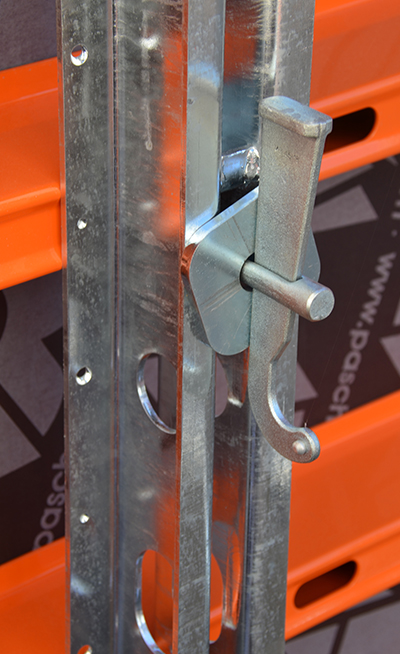 The multi-waler is used here combined with LOGO clamping pieces (10 cm). Alternatively it is possible to also use the waler support or hook head, for example.
«
Current News